Vision Care joins Colombo Fashion Week (CFW) as "Fashionable Eyewear Partner" for 7th consecutive year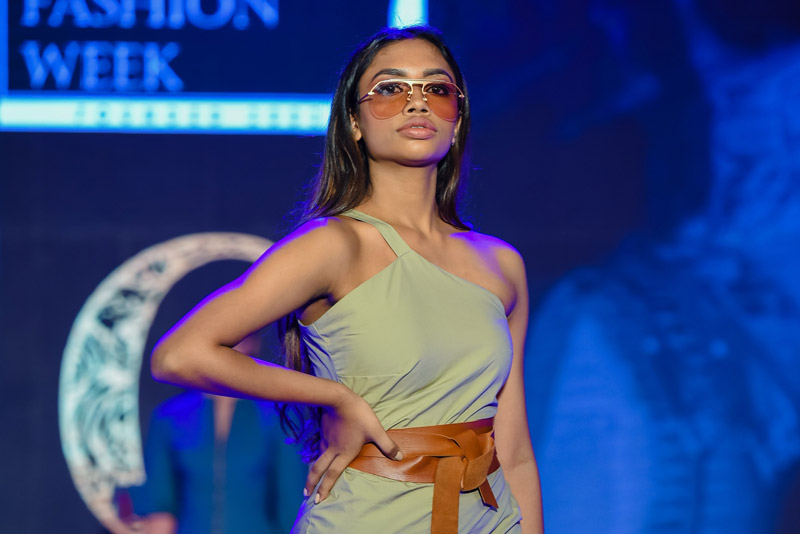 Vision Care, Sri Lanka's largest eye care provider, has partnered with Colombo Fashion Week (CFW) once again as the "Fashionable Eyewear Partner" for the 2020 edition of the prestigious fashion event that was held across 3 days at the Hilton Colombo and Shangri-La Hotel.
Vision Care collaborated with several designers including Emerging Designers Ayesh Wickramarathne, Mikail Hameed, Ranga Senavirathne, Thamoda Geegamage and Joanne Kalumannage on Day 1, as well as established designers LOVI Ceylon, Fouzul Hameed on Day 2 and Amilani Perera, Charini Suriyage and Kamil Hewavitharana on Day 3.
Colombo Fashion Week is a developmental project that aims to drive progressive change in every aspect of the fashion industry in Sri Lanka. Since its inception in 2003, CFW has focused on nurturing the next generation of Sri Lankan fashion designers. This year's Colombo Fashion Week is the 17th edition of the prestigious annual event that has continued to place emphasis of its vision to create a multi-pronged platform that has revived, enhanced and developed the fashion design industry. CFW has created formats that demand transformation across the key pillars that would define a fashion industry. Its mission is "to establish, develop and maintain an efficient fashion eco-system that incubates the best of Sri Lankan fashion design before it is presented to the world." This year, the "Responsibility in Fashion" program by CFW introduced three responsibility and circularity-based initiatives which are actionable impacts – Garment Enhancement Guarantee, Garment Disposal Plan and Return-After-Use-for-Repurpose. These three impacts take every garment towards achieving Circularity and making every attempt to stop them from ending up in a landfill. Additionally, a first-of-its-kind garment evaluation tool named the Responsible Meter was introduced to evaluate every garment presented at CFW.
Harsha Maduranga – General Manager of Vision Care stated, "The Colombo Fashion Week has brought about a revolution in Sri Lanka's fashion industry and is the most looked forward to event in the Sri Lankan fashion calendar. Vision Care is proud to be a part of this prestigious event as the "Official Eyewear Partner" for the 7th straight year. It gives us the perfect platform to showcase our wide range of world-class eyewear brands to an audience that knows and appreciates the latest fashion trends. We are excited to have had the opportunity to work with a number of very talented emerging as well as established designers who incorporated our eyewear elegantly into their fashion creations."
Vision Care has pioneered the technological revolution in eye care in Sri Lanka with high quality eye surgeon consultation, eye testing, spectacles and sunglasses, contact lenses, hearing aids and hearing testing. It has also pioneered the introduction of the best range of eyewear brands recognised globally to the local market. High quality, high precision contact lenses, optical and ophthalmic products are available at all outlets. Vision Care customers are able to choose from a wide array of top global brands for frames and sunglasses such as Michael Kors, Emporio Armani, Giorgio Armani, Vogue, Ray-Ban, Coach, Boss, Carrera, Polaroid, Bvlgari, Versace, Oakley and many others.