Vision Care unveils state-of-the-art outlet in Maharagama with the latest in hearing care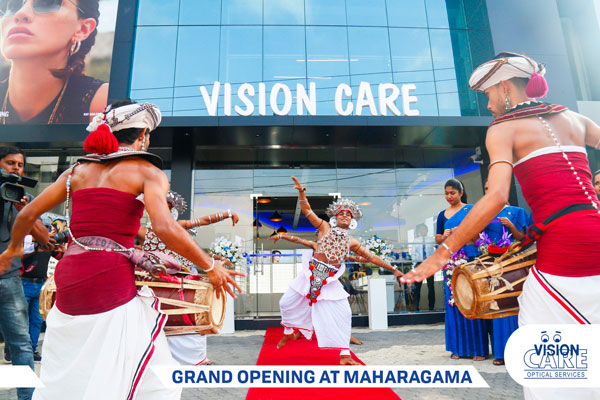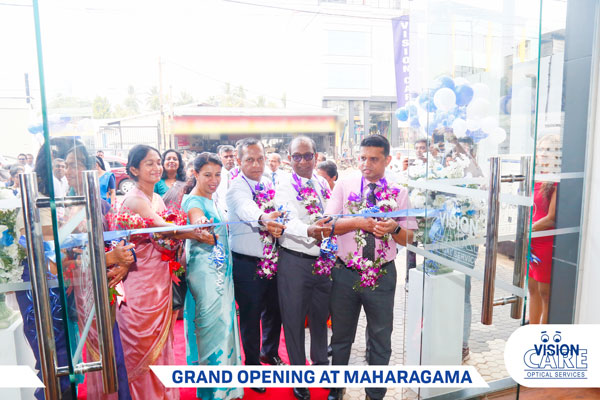 Vision Care, Sri Lanka's largest eye care provider, expanded its footprint by opening its newest, and largest branch so far, in Maharagama recently. The new branch will offer customers both eye care and hearing care solutions under one roof, bringing it on par with the Ward Place outlet that many are familiar with. Keeping originality a priority, world-renowned brands such as Coach, Michael Kors, Emporio Armani, Vogue, Ray-Ban and many more are available at this branch. Taking a step further for the people of Maharagama, this outlet offers the facility to channel eye and ENT surgeons under the same roof.
Vision Care has always been at the forefront of eye care, incorporating the latest technology to provide the best and most accurate eye diagnostics. Extending this confidence, Maharagama will be equipped with the latest in hearing diagnostics enabling customers, be it adults, children or infants, to avail themselves to hearing tests. The added facility to channel leading ENT surgeons in the country together with a setup to facilitate complete ENT examinations will bring about more convenience to patients. Patients will be able to get all audiological reports under one roof and also consult the ENT doctor on the same day, thereby helping them avoid revisits and longer waiting times.
The new outlet will also have the latest in hearing aid technology. As the Sole Agent for the number one Danish hearing aid manufacturer Oticon, Vision Care has made available Oticon Opn S, the hearing aid technology that is taking the world by storm. Since its launch in 2016, Opn S has continued to dominate the market for the best sound quality and clarity through a hearing aid.
Sharing his views on the new branch opening, Harsha Maduranga – General Manager of Vision Care stated, "This new branch will offer Vision Care's innovative eye care and hearing solutions all under one roof, bringing it on par with the facilities available at our Head Office in Ward Place and taking it a step further. This means that customers in and around this area need not travel all the way to the heart of the city as they can access all those services right here at their doorstep in Maharagama. This is in line with our objective to open up branches in central locations so that our customers can save both time and money by conveniently visiting the nearest branch for all their eye care and hearing solution needs."